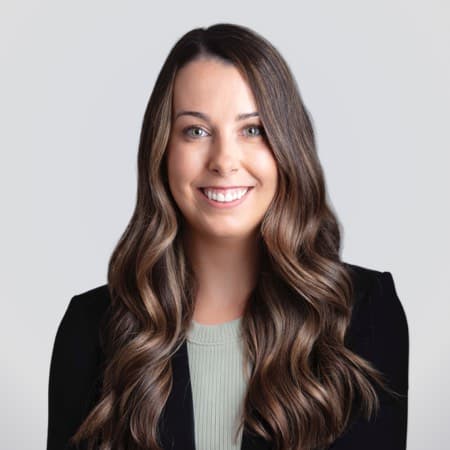 Dr. Lindsay Downey
Moncton Dentist
Dr. Lindsay Downey is originally from Moncton, NB. She completed her Bachelor of Science degree in Chemistry at Mount Allison University in 2016. She then moved to Cork, Ireland to complete her dental degree at the University College Cork. She graduated with honours in 2021 and received the American Association of Endodontists Award for her Excellence in Endodontics.
While studying in Ireland, Lindsay has been fortunate enough to explore over 20 countries where she furthered her love for meeting new people and experiencing other cultures. In her spare time, she enjoys going to spinning classes, playing basketball, and cooking for friends and family.
Lindsay is passionate about individualized patient care, focusing on comfort and minimally invasive dentistry.  She is excited to join the Harrisville Dental team.